Hispanic Heritage Assembly
October 13, 2016
The school prides itself on having students from across the globe with more than 60 percent of students identifying as people of color and 34 percent of students identifying as Hispanic/Spanish. This diversity helps promote the celebration of these many different cultures, and on October 13, the school celebrated Hispanic heritage with a pride assembly. Students participated in various performances such as cultural dances, songs and raps, poems and historical tidbits.
During the assembly, a broad variety of Latino/Hispanic countries were represented. For example Caporales, a traditional Bolivian dance, was performed by former student Ashley Gomez and junior Karen Torrico. Gomez has been dancing for more than ten years, so it was natural for her to want to perform. The thing that she wants people to take away from her performance is "the diversity of it, and that anyone can dance it," she said.
Simply being backstage showed all the effort and dedication that was put into this performance. Their work highlighted an important message to the community as each individual came together to participate in something bigger than themselves. For every one of the many years that this assembly has taken place, the themes of community and heritage were always emphasized. As master of ceremonies sophomore Belu Tekleselassie said at the beginning of the assembly, "We're all equal, we all have love, culture and tradition. We come from a world that is separated, and today we come together to celebrate."
Live Gallery
Interview with sophomore Anesse Kouar
s
Q: What did you think of the assembly?
"It was great, I loved the songs."
Q: What was your favorite part?
"My favorite part was probably the raps."
Q: Would you participate in an assembly, if so what would you do?
"Yes, probably the lights, something like that."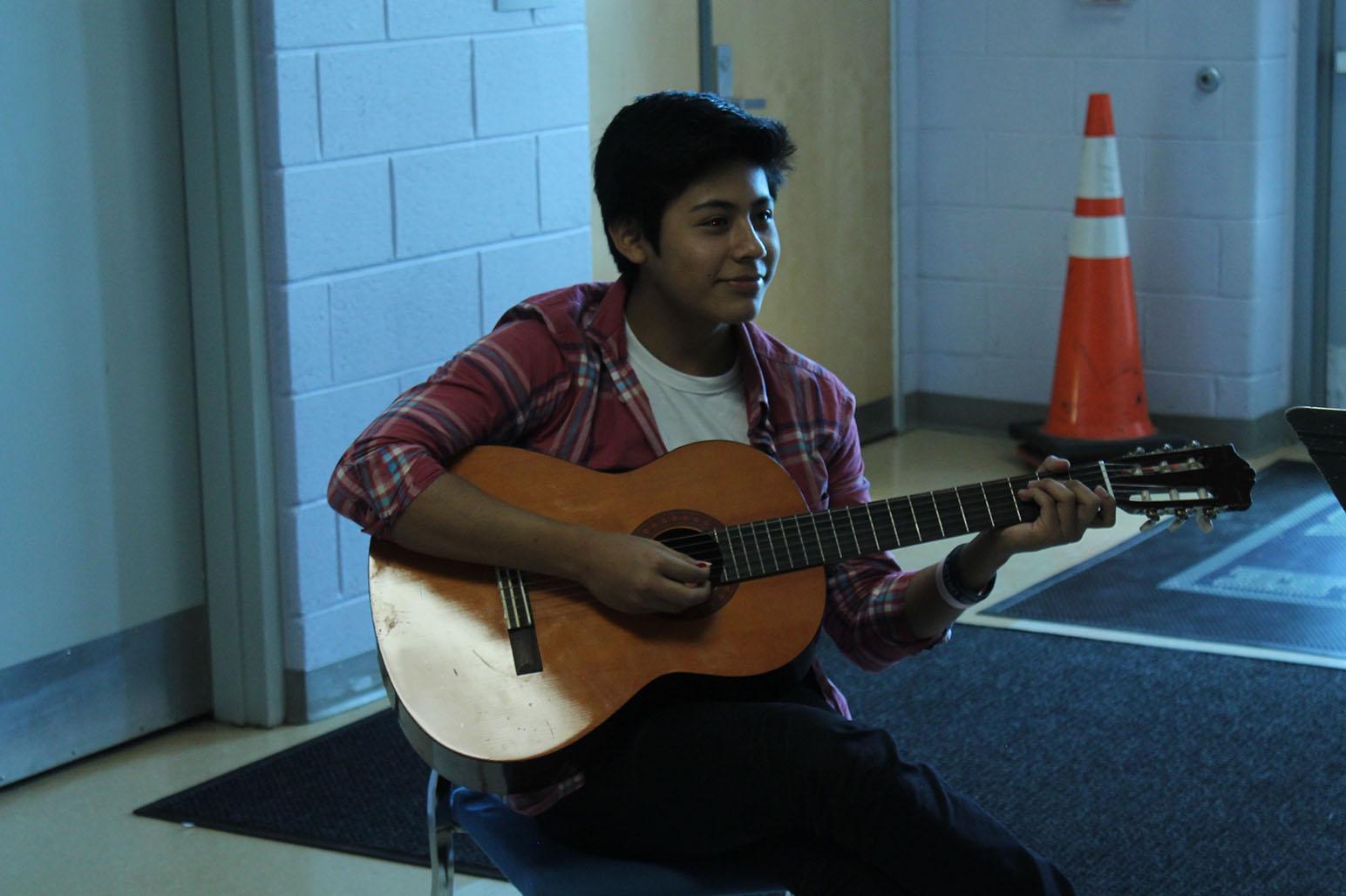 Daniel L & Evelyn Smith
Q: What are you two performing?
Evelyn: "We are performing Bailando by Enrique Iglesius."
Q: Why Bailando?
Daniel: "We choose this song because it's a beautiful song, but we only started practicing two days ago."
Q: How did you guys start performing?
Evelyn: "He asked me two days ago to perform with him and at first I wasn't sure if I could do it. But I decided to give it a try and now here it is." "We are performing this assembly." "I'm not hispanic, but I'm a fan of the culture and I've been singing for almost my whole life. To be able to sing this is huge for me."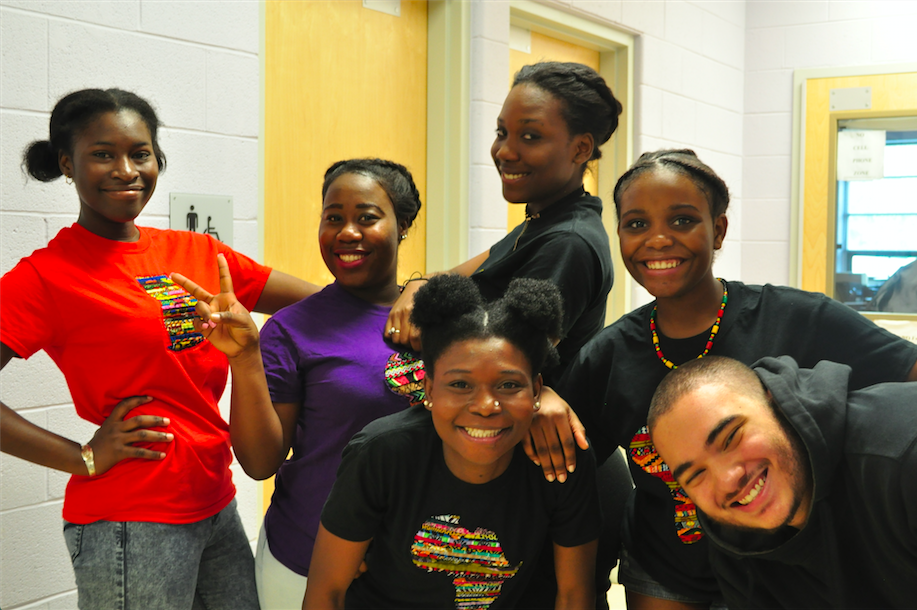 World Dance Club
Q: What did you perform?
"We performed a mixed dance that had music we enjoyed and also showed culture."
Q: When did you decide to perform?
"We were noticed one week before the performance. We put the dance together in three days. We are performing at the second and third assembly. If you want to check out the shirts we were wearing, check out avvoapparel.com. 
Q: Are you nervous?
"For us, its okay if we mess up. As long as we have a good time, that's all that matters to us."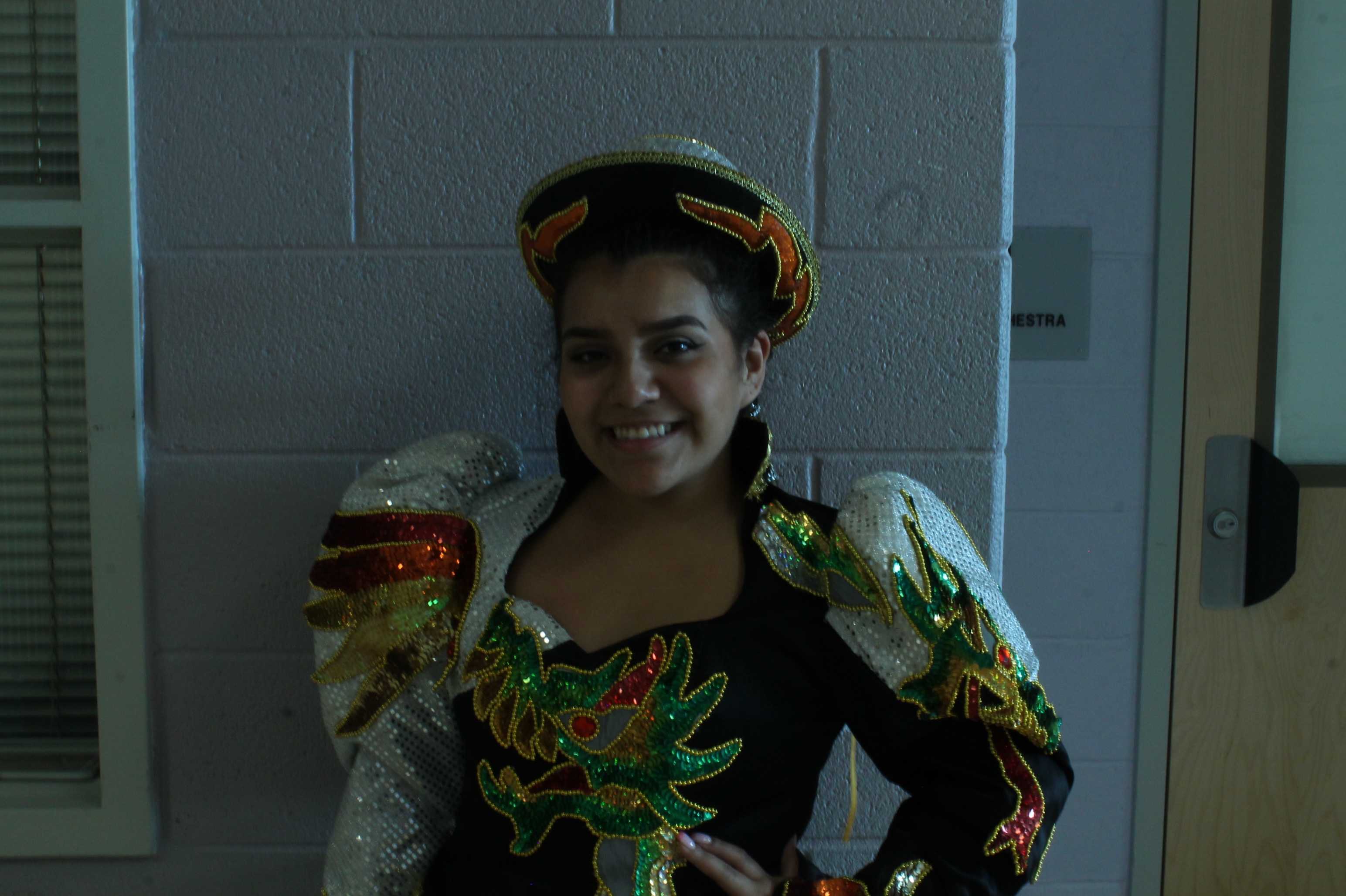 Karen Torrico
Q: What other assemblies have you participated in?
This is my second year doing this dance for this assembly.
Q: Why are you excited about this assembly?
I'm excited because it shows my culture, and knowing that we have such a strong tradition which is Caporales
Q: How long have you been working towards this?
For this assembly maybe a month, two months.
Q: What kind of dance are you going to be doing?
I'm going to be doing a Bolivian traditional dance called Caporales.
Q: What does hispanic heritage month mean to you?
Friends, family, and culture.
Twitter Stream