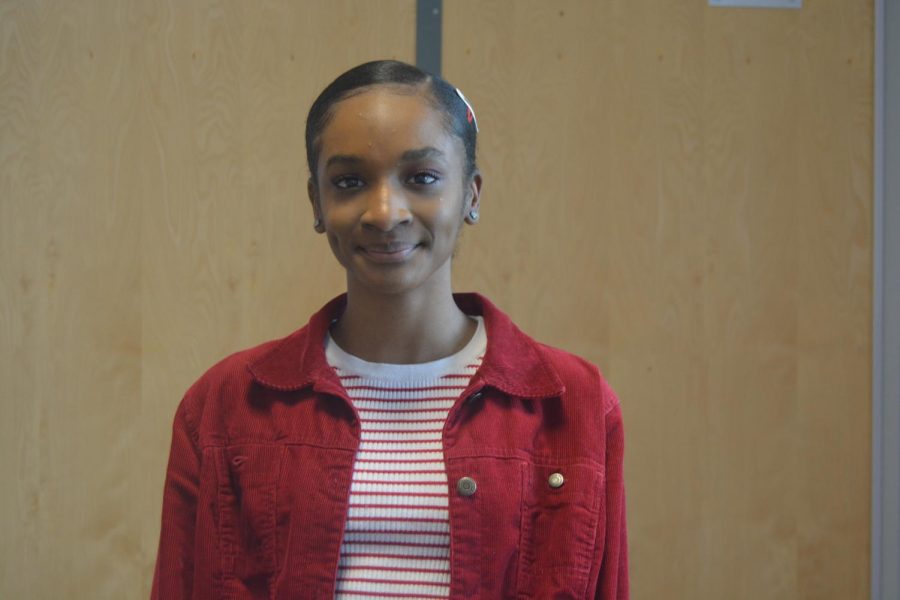 Sophomore Kristen Alleyne
A great deal of students participated in the Black History Assembly at the school. Students have shed a light on how they feel about their involvement in the event.
Sophomore Kristen Alleyne is very passionate about reciting poems. By using her voice, Alleyne shares her thoughts through her own original poem, Countless Unnamed Africans Slaves. In this poem, Alleyne describes how many of the African slaves' lineage was never recorded. "I was given the offer to write a poem, so I decided to write this piece about unnamed Africans slaves that were in Arlington," Alleyne said.
Many students shared their involvement in this event because of their representation of the African American community. Last year's assembly influenced Alleyne to take part in this event. "Last year, I watched the assembly and I felt really inspired. I was really happy on how it turned out last year," Alleyne said. "I decided to participate this year because I wanted to take the opportunity to represent the African American community at Washington Lee."