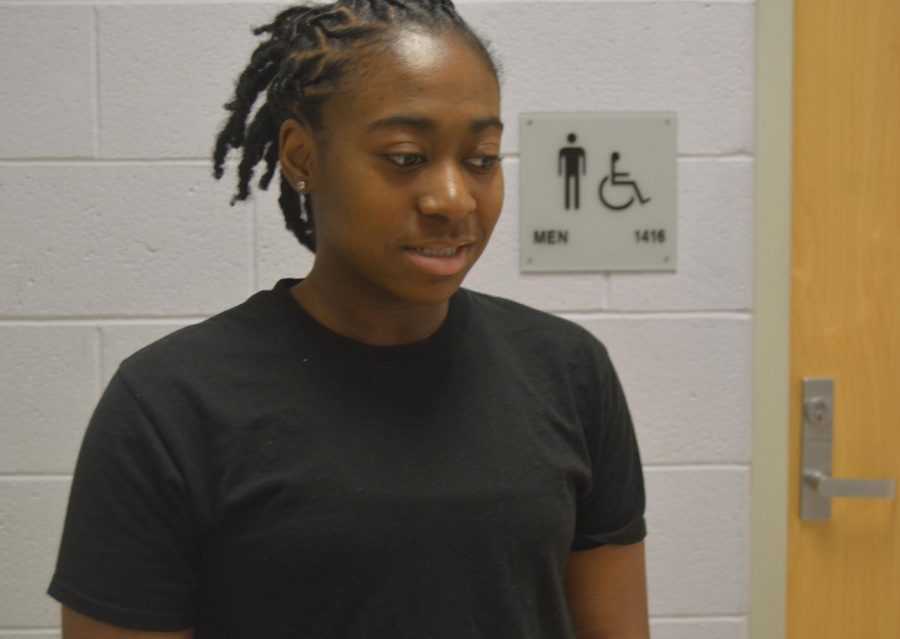 Junior Caliyah Riley
Since 1926, Black History Month has been a large movement commemorating many important people from or relating to African culture. The school has been observing this movement in their own way through Black History Assemblies.
Many students who are passionate about Black History month have choreographed their own acts to perform on stage. These performances are dear to the students hearts and they hope to inspire the audience with their talents. A handful of these acts relate directly to the roots of African heritage. "I am a stepper. A type of dance starting from African tribe and culture using our hands and feet to make music," junior Caliyah Riley said. "I've been stepping since middle school."
Students find their passion within human figures and important events tracing back to African culture. Today, public figures with an African background are making an increased effort in their communities, especially for the African American youth. "I think showing how African Americans have helped the youth and children, like Chance the Rapper giving money to Chicago, is helping the youth population grow," Riley said.