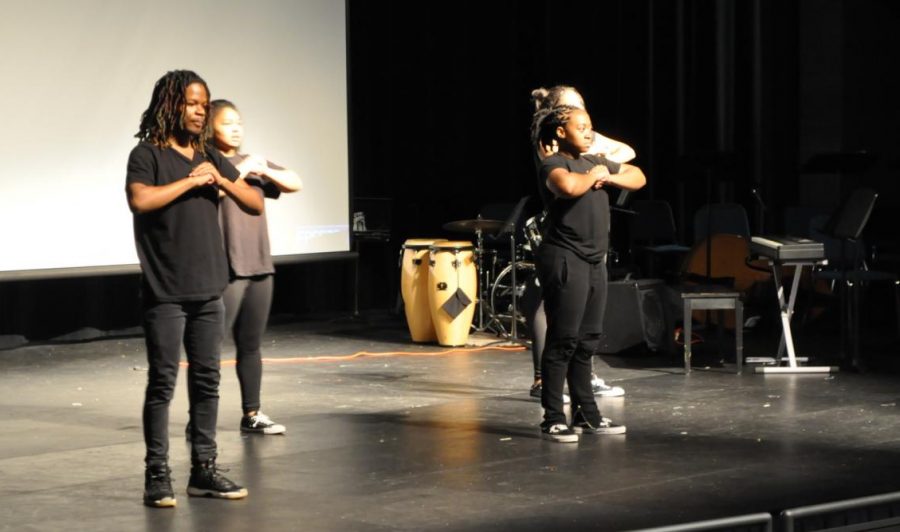 Sophomore Troy Savage
Sophomore Troy Savage participated in the assembly with a group of other students. They performed 'stepping', a type of percussive dance using a combination of beats created by hand claps, footsteps and vocal sounds. It originates from traditional African dance and was performed frequently by African American sororities and fraternities in college campuses in the early 1900s.
Mr. James Sample, the coordinator of the Black History Month Assembly, asked Savage if he wanted to participate in this year's performance. "He asked me if I wanted to do anything in the assembly," Savage said, "and my friend..she said, 'oh you should so stepping with us' and I said 'okay I'll so stepping.'"
Black History Month has a big impact on many people, including those who participated in the assembly. "It means a lot to me because I am African American," Savage said, "Certain things that happen to African Americans… it doesn't really get out there."
The assembly was an emphasis on the violence experience by African Americans and it aimed to amplify these experiences in an attempt to make a change. "This assembly should help people notice what happens in the black community," Savage said.