Abigail Bessler, Editor-in-Chief
Abigail Bessler is a senior who is Editor-in-Chief of the Crossed Sabres. She loves telling a good story, whether it is through songs on her ukulele, comedic French film projects and, of course, writing! She loves politics, cultural anthropology, the show Community, the city of Minneapolis and too many indie bands to count. She aspires to be Tina Fey, although a career in journalism would work as well. Her list of things to do in college ranges from being in a folk band to studying abroad to making a documentary. Although she is in the IB Programme and is in too many extracurricular activities to fit into the space provided in the Common App, she finds life to be pretty sweet on the whole.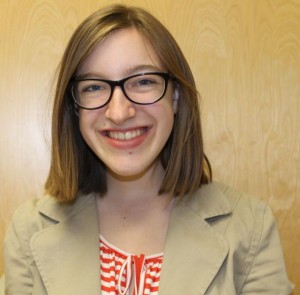 Read all stories written by Abby
Isabel Larroca, Managing Editor
Managing editor Isabel Larroca is a junior at Washington-Lee this year and is serving on the Crossed Sabres staff for her third year. She has always enjoyed working in publications, having helped out on literary magazine and newspaper staffs at her elementary and middle schools. She spends her free time re-reading Harry Potter and John Green books, listening to One Direction, and slowly being turned into a hipster by Kirby, Abby, and CJ.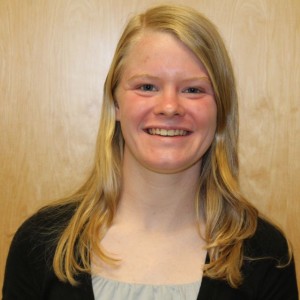 Read all stories written by isabel
Kirby Miller, Opinion Editor
This year is senior Kirby Miller's fourth year on the Crossed Sabres staff. This year will be Miller's second year as business manager and first year as Opinion section editor. Miller has an inexplicable obsession with all things Indie. She can tell you names of bands for hours, as well as 20 different movies that you have never heard of. Her hobbies include attending concerts, reading anything and everything, and being just plain awesome. If she were to publish a book about her life it would be titled Sassy, Classy, Cheeky, and Sneaky: A Guidebook.
Read all stories written by kirby
Sarah Sears, News Editor
Sarah Sears is news editor for the Crossed Sabres. She loves coffee and all things related to Sherlock Holmes; way too much of her time and money is spent at Starbucks and bookstores. The rest of her free time is spent sleeping, running and doing massive amounts of homework. She runs cross country and outdoor track and swims for the Generals.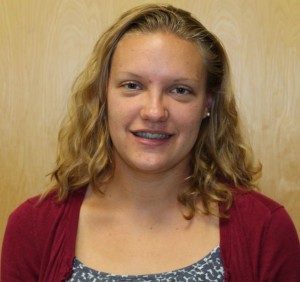 Read all stories written by Sarah
Lucy Naland, Specials Editor
It is sophomore Lucy Naland's second year on the Crossed Sabres staff. As the Specials editor, she enjoys writing and working on the paper. When she's not at school, Lucy enjoys reading, creative writing, painting, watching movies with her friends and derping around on the internet.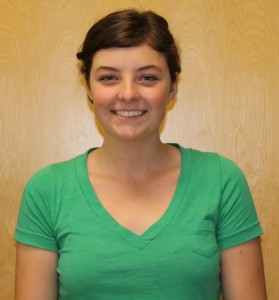 Read all stories written by Lucy
Sarah Angell, Sports Editor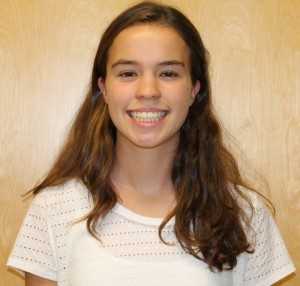 Sarah Angell is the sports editor for the Crossed Sabres. She is a junior, and this is her second year on the Crossed Sabres staff. At school, she does cross country, swim team and track. She plays rec basketball in the winter. She is also in the SCA as a junior class senator. She likes writing, reading mystery novels, sailing, doing yoga, shopping, and speaking French. She has no brothers or sisters except for her dog, Ellie.
Read all stories written by Sarah
Abby Boshart, Lifestyles Editor
Abby Boshart is a senior and is the poetry editor for Penman and the lifestyles editor for Crossed Sabres. It is her second year on both publications. She has played field hockey for WL for 5 years and also participates in track and lacrosse. Her favorite class this year is IB Philosophy, and she loves jeeps.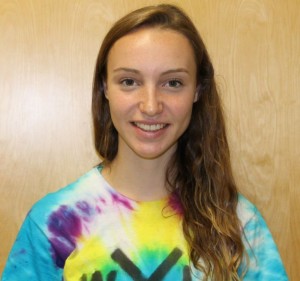 Read all stories written by abby
CJ Burka, Online Editor
CJ  Burka is a senior this year and is insane enough that she decided that being on the yearbook staff wasn't enough. She is the index editor for the yearbook as well as the online editor for the newspaper. When she isn't busy with publications she can be found being part of the Improv Club, volunteering at the Central Library, taking part of the Teen Advisory Board, and sitting as a member of the County School Board Superintendent's Student Advisory Board. She also works for her synagogue's religious school twice a week. When not doing any of that she is usually driving carpool for her two biological brothers and three foster siblings or going to the dog park with her three dogs.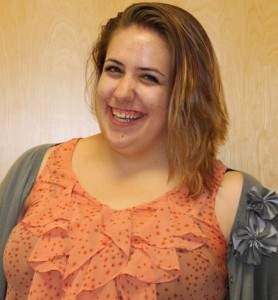 Read all stories written by CJ
Amy Sheahan, Copy Editor
Amy Sheahan is a senior and a copy editor for the Crossed Sabres staff.  Amy is also an active member of W-L's theatre department who plans to possibly pursue English Literature or Cultural Anthropology when she goes to college. She adores curling up with a hot chocolate or a home-made smoothie and watching sitcoms such as 'Community' or 'Friends.' She gets excited very easily upon hearing a reference to one of her favorite books or TV shows; however she encourages others not to be alarmed by any sudden flailing of extremities or those common moments when she replaces English with made-up noises to express herself.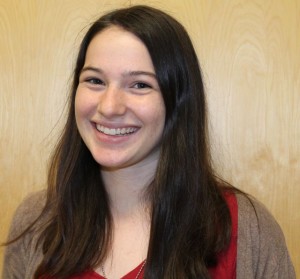 Read all stories written by Amy
Alice Maggio, Staff Reporter
Alice Maggio is a senior on the Crossed Sabers. Alice is a staff reporter for the
newspaper. She loves to write and read, and does some photography. She enjoys all
kinds of music, specifically bands like Parachute, The Script, Tenth Avenue North, and
Owl City. Her favorite subjects in school include psychology and English. She also loves
to run and play lacrosse. Her favorite movie is a tie between Slumdog Millionaire and
Australia. One dream Alice has for the future is to be a great writer someday.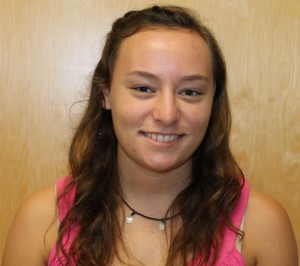 Read all stories written by Alice
Noah Winslow, Staff Reporter
Noah Winslow is a freshmen and writer for the Crossed Sabres newspaper. He has lived in this area all his life. Winslow attended St. Ann's School from preschool to eighth grade. He plays travel baseball for two Virginia teams including the Virginia Baseball Club (VBC) Express. Winslow is a fan of the Washington Nationals and Boston Red Sox. Bryce Harper (Nationals outfielder) is his role model because of his aggressiveness on the baseball diamond. He has a younger brother, Jack, in middle school at St. Ann's School. Winslow is very excited to be at the school and is hoping to have a great time.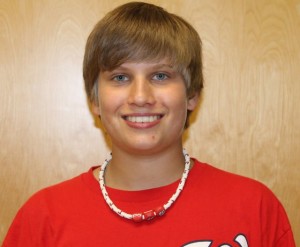 Read all stories written by Noah
Zack Danik, Staff Reporter
Zack Danik is a freshmen, and first-year journalist. In his free time, Danik enjoys playing Xbox,
airsoft, cultivating carnivorous plants and doing herpetological surveys: finding amphibians and reptiles. He was born in 1998, and attended Arlington Science Focus School and Swanson Middle School. When he grows up, he wants to be either a demolitions expert or epidemiologist. After graduation from high school, he wants to go to a college far from Virginia and live somewhere with few people out west.
Read all stories written by Zack
Katarina Holtzapple, Staff Reporter
Katarina is a sophomore on the staffs of Penman and Crossed Sabres. She loves reading and writing, which is what brought her here. Other than those two hobbies, Katarina loves photography and travel. She hopes that one day, she can combine all her interests and become a photojournalist or a teacher at international schools. Katarina also is on the volleyball and swim teams and is a frequent delegate in Model United Nations Conferences.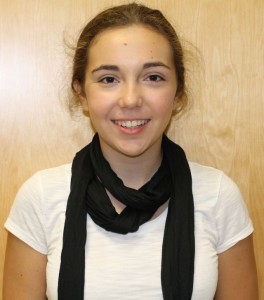 Read all stories written by Kat
TR Sheehy, Staff Reporter
TR is a freshman who has a huge love for sports, practically baseball and football. Most of his free time is spent of the field or the diamond. He plays for W-L as a catcher/outfielder for the baseball team and a cornerback for the football team.  He also has a big interest in politics and the happening of the world. As a reporter for the Crossed Sabers he hopes to cover the various sport teams when he is not playing on them.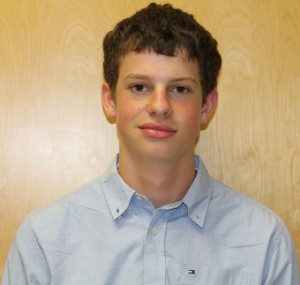 Read all stories written by TR
Charlie Phillips, Staff Reporter
Charlie Phillips is a junior and is excited to be working with the Crossed Sabers for the first time this year. His writing interests include features and opinion editorials.Charlie's favorite news sources are The National Review and The Washington Post for their intelligent and classy commentary. If it were up to him, Kentucky Fried Chicken would be served for Thanksgiving dinner.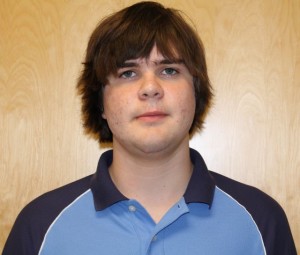 Read all stories written by charlie
Sydney Johnson, Staff Reporter
This is sophomore Sydney Johnson's second year on the Crossed Sabres staff and first year on the Penman staff. She joined the staff because she loves to write and wants to pursue a career in journalism. Apart from her writing hobby, she loves and plays soccer. If she's not out on the soccer field, you can probably find her laughing with friends, watching her favorite movie 'Despicable Me' or her favorite show 'The Walking Dead,' making a sarcastic comment, searching for  new favorite indie/rock song, or spending time joking with her crazy, tight-knit family.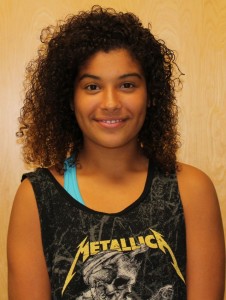 Read all stories written by Syd
Cedar Imani, Staff Reporter
 Cedar Imani is one of the freshman members of the Crossed Sabers. Cedar was born in Indonesia and moved to the United States on 2009. Her favorite sports are badminton and cheer leading. Cedar is also very passionate about photography.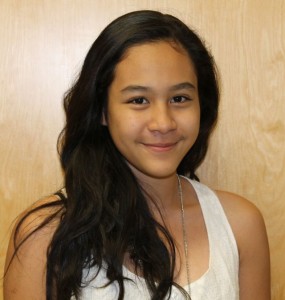 Read all stories written by Cedar
Jessica Wombles, Staff Reporter
Jessica Wombles is a bubbly senior who is new to the school and has a passion for all things artistic. In her spare time, Jessica can be found drawing, reading, socializing or spending time with her father, little brother and rambunctious dog, Chip. Apart from her daily activities, Jessica dreams of living the laid back Parisian lifestyle and is hoping to pursue a career in journalism overseas. Jessica has never been out of the country and is eager to challenge her proficiency in the french language.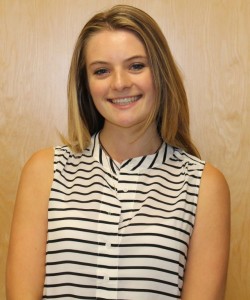 Read all stories written by jessica
Saira Rehman, Staff Reporter
This is sophomore Saira Rehman's second year as staff writer for the Crossed Sabres. Her all-time favorite television series include 'Pretty Little Liars' and 'Melissa and Joey.'She religiously watches 'Keeping up with the Kardashians.' Some of her favorite artists include One Direction, Ed Sheeran, and The Script. In her free time, she enjoys to write, hang out with friends and go on Tumblr.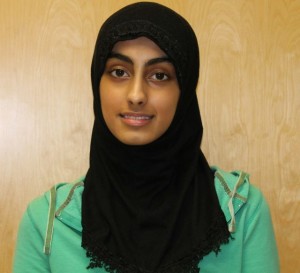 Read all stories written by saira
Reese Lewis, Staff Reporter
Reese is a senior and this is his first year on newspaper. In his spare time he like to watch football and baseball and is a big Nationals and Jets fan. In school he does cross country and full I-B. He is excited to be almost done with school. Along with track and other things he  likes to watch shows like Dexter and Breaking Bad and any good movie.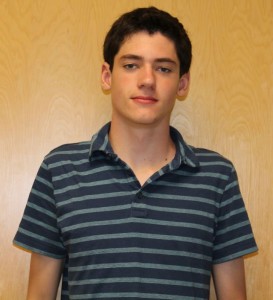 Read all stories written by reese
Jasmine Ben Hamed, Staff Reporter
Jasmine Ben Hamed is a freshman on the Crossed Sabres. She chose journalism because she has always been a good writer. Some of her hobbies are watching tv, listening to music, going to the mall, and hanging out with friends. She plays soccer, tennis and track. She likes to eat at different restaurants and watching movies. She loves comedies because she loves to laugh.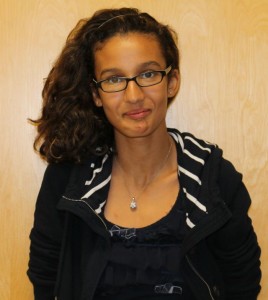 Read all stories written by Jazz
Patsy Zetkulic, Staff Reporter
Patsy Zetkulic is a freshman, and this is her first year in Journalism. In seventh and eighth grade, she was part of Thomas Jefferson's yearbook staff  and decided to do something a little different this year. Zetkulic did crew last year and wants to do it again this year.  She enjoys reading and being with her friends. Her favorite subject is English because she can read during class without getting in too much trouble. Zetkulic also likes history and Spanish. She has an older brother and a twin sister who are both in Washington-Lee and a little sister at Thomas Jefferson.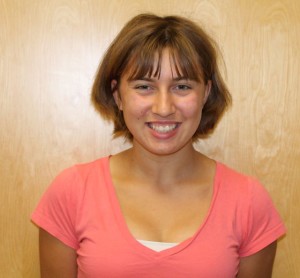 Read all stories written by Patsy
Sophie Hatcher, Staff Reporter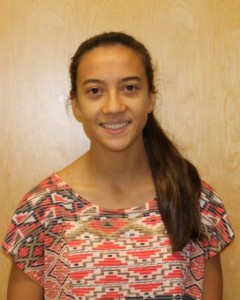 Sophie Hatcher is a sophomore on the Crossed Sabres. Her favorite subjects are English and science. She enjoys gymnastics, basketball and soccer. When she is not doing homework, she spends most of her life doing gymnastics, reading and watching Grey's Anatomy. She loves One Direction. She has a pet rabbit named Speckles and two pet frogs. She has a twin, two older sisters and an older brother. Sophie lived in Prague, Czech Republic for one year and has traveled all over Europe and throughout the United States.
Read all stories written by Sophie
Chris Seymour, Staff Reporter
This is Chris Seymour's sophomore year and his second year as a staff reporter for the Crossed Sabres. He plays varsity baseball and is on the golf team. His favorite subject is math. He enjoys watching and playing sports. His favorite teams are the Nationals and the Redskins.
Read all stories written by Chris Seymour
Will Siegal, Staff Reporter
Will Siegal is a freshmen staff reporter for the Crossed Sabres. Will plays a number of sports, including baseball, basketball and tennis. When Will is not playing a bunch of sports or running around, he likes to listen to music and read. If Will were to describe himself, he would say he is funny, easy to talk to, and a person who likes to joke around a lot. He says he is never himself when he is trying to be serious.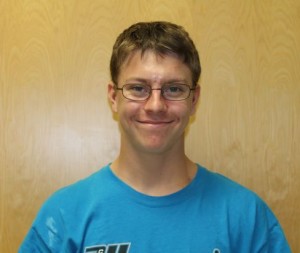 Read all stories written by Will Siegal