Pop-up Shops
On November 30, shoppers at Ballston Mall will experience a new type of shopping. Shoppers will be able to view offerings of online-based or home businesses in person at a "pop-up" shop.
The shop, sponsored by the Ballston Business Improvement District,  will be found where the old Chevy's use to stand; right by the mall entrance at 4238 Wilson Blvd. The shops are set up for Arlington residents to meet owners of local businesses and get more information about their products. It will also give local business owners a chance to show off their products or services in a different way.
One of the many benefits to come from the "pop-up" shop to shoppers is new products for the Christmas season.  The pop-up show will be open from November 29, Black Friday, to December 2, Cyber Monday, two major Christmas shopping days.
Many businesses will be participating, including- Kinder Haus Toys, Clarendon Fitness, Mind the Mat Pilates and Yoga, Nothside Social, Tippi Toes Dance, Cassiana Spa, and Kite Runner Cafe. All business are prepared to send representatives for their businesses and inform Ballston shoppers all about their products and services.
Support local businesses on November 30th for Arlington Small Business Day!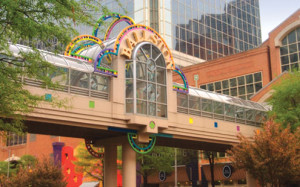 Leave a Comment