Spirit of Homecoming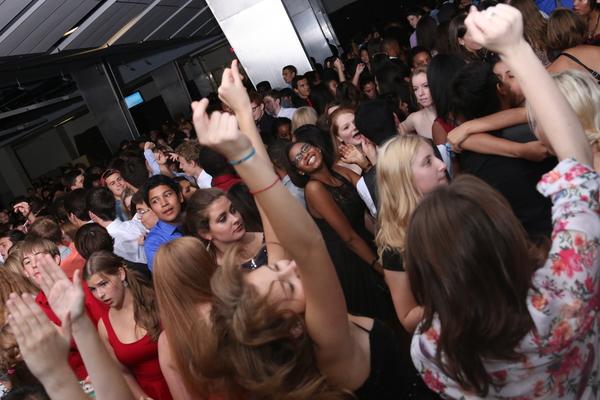 Spirit week and the homecoming football game are major landmarks of the school year, but homecoming is the main event of the week. Homecoming was originally started for the alumni of the school, but many current students and staff put a dominant focus on it as a way to show their love for their school. Homecoming was postponed for two weeks due to inclimate weather, but the school still showed their spirit. This is what students and staff had to say about the highly anticipated and celebrated week.
Q: What does homecoming mean to you?
A: "Homecoming is a time when I feel like the school gets pumped with school spirit and everyone begins to take a look at all the great things about the school. It's a fun time for me and a time when I also like to get involved. I think Washington-Lee is a high school that has a lot of spirit. I love when we can energize a group of kids like that. It's also about tradition for me. Washington-Lee is one of the longest opened high schools in the country so I love the fact that we have so much tradition, honor and respect for each other here. I think we set the example for how other schools should be. It's just a good time and I love the student enthusiasm of the week."
-Dr. Gregg Robertson, Principal
A: "Traditionally, I feel like homecoming has been a time for alumni of the school to come back and celebrate the memories they had of being in school. Then it is also a time for current students of the school to see the tradition of school spirit and enthusiasm that exists, especially for the freshmen. It is sort of the first time that they get to participate in something that's school wide and I think that that is a special time for them."
-Claire Peters, Assistant Principal
A: "Homecoming is basically a safe haven for students stressed out already with their studies. It allows them to have one weekend away from responsibilities and lets students have fun for once."
-Minjin Baatar, Washington-Lee High School senior
Q: What do you believe is the best part of homecoming week?
A: "I think the best part of homecoming is seeing all of your friends dressed up and being able to compliment all of them."
-Ruth Hailu, Washington-Lee High School senior
A: "Homecoming is fun because you get to compete against all the other classes. I love dressing up for Spirit Week and seeing what all my friends come up with."
-Casey Byrne, Washington-Lee High School senior
A: "After a week of the classes competing against each other, we form a united form when we face the homecoming opponent."
-Casey Spellman, Washington-Lee High School senior
A: "The best part is the togetherness. I think feeling that sense of community and that we are all one together is amazing. We all come from different places, but at school we are all Generals."
-Claudia Vasquez, School Counselor
A: "The candy at homecoming is the best. The chaperones set up this big bar full of candy, chocolate and all sorts of goodies, and you can eat whatever you want. Candy is the best part of homecoming for me."
-John Mason, Washington-Lee High School sophomore
Leave a Comment