Awards galore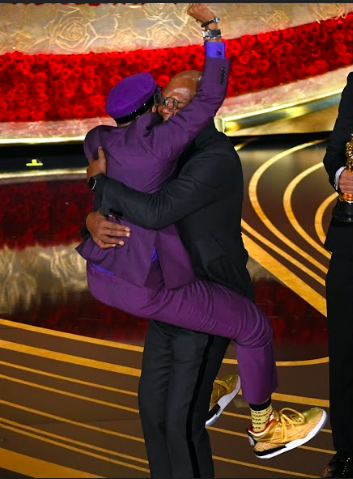 The Academy of Motion Picture Arts and Sciences held the 91st Academy Awards, also known as the Oscars, at the Dolby Theatre in Los Angeles, California on February 24. In the lead up to the actual show, controversy plagued the Academy.
The issues started back in August when it was announced that a new category for Best Popular Film would be added as a way to award movies that are successful at the box office, like Marvel franchise movies. By September, however, the Academy had withdrawn the category after outrage from Oscar superfans.
The bigger issue, though, came in December when Kevin Hart was announced as host. Homophobic tweets by Hart from 2009 to 2011 resurfaced and he quickly stepped down, tweeting, "I sincerely apologize to the LGBTQ community for my insensitive words from my past." The Academy rushed to find a new host, but by January they announced that the show would be hostless for the first time since 1989.
Other issues included announcing their intent to not follow the tradition of having last years' acting winners announce this year's winners. Other controversial moves included deciding that not all the songs nominated for Best Original Song would get to perform and that four awards would be presented during the commercial breaks and not aired on the broadcast. All three of these decisions were back-tracked after outrage from famous actors and directors.
When nominations came out in January, some fans were excited and some were disappointed, but many  were at least surprised by the wide array of nominated material. "Black Panther" made history as the first superhero movie to be nominated for Best Picture, bringing joy to many of the people who called for the Best Popular Film category in the first place, finally getting a nominee that most mainstream movie goers have actually seen.
Cinephiles were less thrilled with the nominations of "Bohemian Rhapsody and "Green Book" for Best Picture. Both movies were generally popular at the box office, but received mostly negative reviews and have been accused of unfairly simplifying their real-life main characters, both of whom are dead and were not able to have any input on the movies. There were also a few snubs that got under viewers' skin, including Barry Jenkins for his directing of "If Beale Street Could Talk", Ryan Coogler for his direction of "Black Panther" and the Mister Rogers documentary "Won't You Be My Neighbor?".
After all the build up and controversy the actual show had a lot to prove. What viewers were perhaps scrutinizing the hardest was the direction of the broadcast itself without a host to ground it. Despite a bit of monotony, the hostless ceremony was definitely more a success than a failure. There were no silly games or sketches and no dragging montages. The night opened with Queen, led by Adam Lambert playing a medley of their songs and then Amy Poehler, Tina Fey and Maya Rudolph and telling some jokes about the confusing flip-flops of the academy in the last year and what they would do if they were hosting the show.
There were some funny bits by presenters like Melissa McCarthy who took the stage wearing a dress covered in stuffed bunnies as a spoof on "The Favourite", and some moving acceptance speeches like the heartfelt words of Hannah Beachler, who designed the world of "Black Panther" and became the first African American woman to win an Oscar for Best Production Design. Overall, it was a very good night for women, with two all women teams winning for Best Animated Short and Best Documentary Short as well.
The voters also succeeded in spreading the love this year, a task which they have struggled with in past years. "Green Book" took home Best Picture and "Roma"'s director Alfonso Cuarón got Best Director with each only taking two other awards home. The Queen biopic "Bohemian Rhapsody" brought home the most awards, coming in at four, including a Best Actor win for Rami Malek who played Freddie Mercury.
Many viewers had hoped for even more historic wins like "Roma" getting Best Picture and becoming the first foreign language film to win that top award or Spike Lee finally getting his Best Director Oscar, although he did get his first one for Best Adapted Screenplay. However, plenty of critics were upset by "Green Book" and "Bohemian Rhapsody"'s wins despite both being less inventive than the other contenders and seen as relics of an older Hollywood. At future Oscars, Academy voters may double down on supporting more traditional films, or perhaps they will look towards fresher content and continue to award a more diverse group of artists.
Leave a Comment