Brussels bombing hits close to home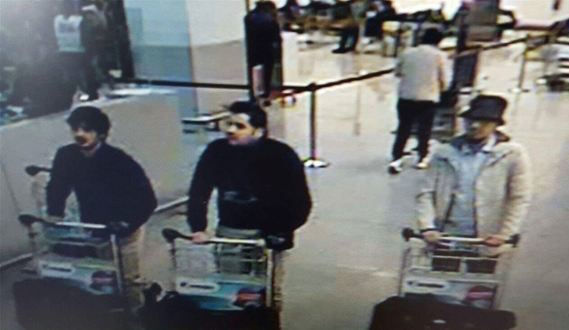 Sophomore Christopher-Thomas Cordero was supposed to spend his spring break on a leisurely trip in Brussels, Belgium, returning to the United States at the end of the week. These plans fell through, however, when three coordinated suicide bombings occurred at Brussels Airport and at the Maalbeek metro station.
"[I was] asleep in my hotel room," Cordero said, recalling the day of the attacks. The first two bombings occurred at 7:58 a.m. local time at the airport, while the second bombing exploded an hour later at the metro station. "My dad was working by the airport," Cordero continued. "I was really worried." His father was unharmed by the incidents.
The Islamic State of Iraq and Syria (ISIS) later claimed responsibility for the attacks that killed 32 civilians and the three suicide bombers. "There was a vigil outside of my hotel," Cordero said. "There were at least fifty news cars. I could barely go out of my hotel the first day."
Cordero and his family stayed in Brussels for five days following the bombings, flying out of Amsterdam the Tuesday after Easter Sunday. Twelve men have been arrested in connection with the incidents, and there is an ongoing investigation on the correlation between these attacks and the shootings in Paris from last November. The events in the Belgian capital have been reported as the deadliest act of terrorism in Belgium's history, and much of the world remains in fear over future terrorist attacks. "I was really on edge when I was walking around after [the bombings]," Cordero said, "but it brought the world together."
Leave a Comment