Alice Maggio is a senior on the Crossed Sabers. Alice is a staff reporter for the
newspaper. She loves to write and read, and does some photography. She enjoys all
kinds of music, specifically bands like Parachute, The Script, Tenth Avenue North, and
Owl City. Her favorite subjects in school include psychology and English. She also loves
to run and play lacrosse. Her favorite movie is a tie between Slumdog Millionaire and
Australia. One dream Alice has for the future is to be a great writer someday.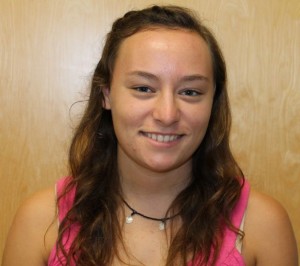 Alice, Staff Reporter