Teacher of the Year: Mr. Steven Brown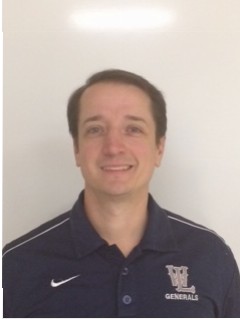 History teacher Mr. Steven Brown has been named W-L Teacher of the Year. This is not the first honor for Mr. Brown this year, as he was also nominated for Leadership Arlington's 40 under 40. Mr. Brown moves onto the countywide competition for the honor of Arlington Public Schools Teacher of the Year, which will be announced later this month.
How did you react when you heard you were nominated?
"It's a surprise as always. There are so many great teachers here at the school that I always feel a little bit embarrassed of recognition like this. I walk around the building and just hear and see a lot of great teaching going on, so to be recognized for what it's worth as far as the school Teacher of the Year award goes is more of an honor. To be selected out of such great people is something to be proud of."
What distinguishes you as a great teacher? What do you think you bring to your students?
"I think the welcoming atmosphere that I create in my classroom is one that students respond to quite a bit with and I know that it's present in other rooms as well, but I think I've made an attempt to have an environment where students are comfortable and safe in. Safe in the sense that they are accepted no matter what background they are from and no matter the performance that they've had in the past. In fact, I probably work with a lot of the struggling students who have historically not really enjoyed school. I make connections with these students and try to give them a class that they enjoy being in. They know there's going to a be a certain level of acceptance and respect that they have within this classroom."
How do you feel your chances are at winning Arlington's Teacher of the Year? 
"Like I said, I never really expected anything. I am already more than pleased with where I am. Looking back at being commencement speaker this year was already such a big deal for myself just because of the connections I made with last year's senior class. Whatever happens, happens. With all the people that have come up and congratulated me and have written letters of recommendations for me, it's already an honor [to be nominated]. As we say in my house, it has been a good year for me."
Have you done anything to celebrate or taken advantage of any perks?
"Taking Mr. [Doug] Grove's parking spot and being very proud of that parking spot just because I get to see him walk a little farther to get to school; that's probably been the biggest celebration."
Leave a Comment