Clubs to think about!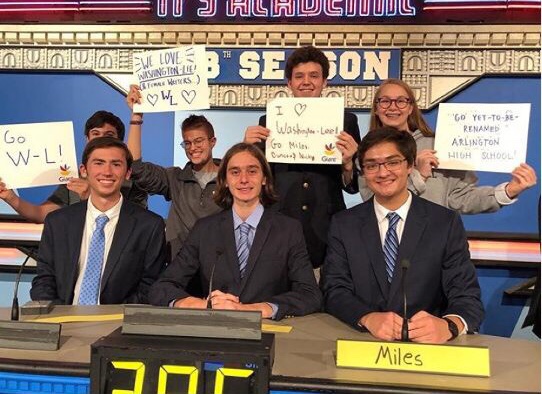 The school has over 175 clubs within it. Clubs involving politics, service, academics and hobby related topics. The "Operation Smile" club, the "She's the First" club and the "It's Academic!" club are only some examples of the extensive amount of clubs at the school.
The Operation Smile club is dedicated to providing dental health care for those in need of it. Science teacher, Ms. Lourdes Sotomayor began sponsoring this club when she taught overseas in Nicaragua, and brought it to the school.
"Operation Smile is an organization that gathers funds for cleft, lip and palate operations for kids in impoverished countries that cannot afford those operations," Ms. Sotomayor said.
These operations are simple operations that cost an estimated 700 to 1,000 dollars. The club does different fundraising activities and events to raise money for the children in need. Along with that, the club does hygiene drives where they collect toothbrushes, toothpaste, floss and other hygiene products.
"[Using the products from the drive], we make these 'smile bags' for them that we send to Operation Smile National located in Richmond, Virginia," Ms. Sotomayor said.
The Operation Smile club meets once to twice a month. If one wanted to get involved, they are encouraged to go talk to Ms. Sotomayor in room 4002.
The school has many clubs involving volunteering. Such as She's the First club. History and sociology teacher Ms. Bethany Bennett sponsors the club after school when they meet, usually two to three times a month.
"Washington-Lee's She's the First club is just one chapter of the global She's the First organization," leader Mariana Holladay said. "The mission of the organization is to provide scholarships to young girls going to school in low income countries, primarily in central and South America and Africa."
The club raises money by participating in bake sales and other forms of fundraising. They meet every other Monday to go over their mission and find other ways to help.
"I would describe the members of She's the First at the school as enthusiastic and motivated. In order to be able to raise so much money in just two months we have had to do several fundraisers pretty close together," said Holladay. "All of the members of our club have been very committed to achieving our goal, and have pitched in for every single fundraiser to make it happen."
The She's the First club just met its initial fundraising goal to have a sponsor candidate. The group is now developing a pen-pal program with their sponsor to get to know her, also raising money for her education. To spread more information, the group is planning an education in February.
"They're going to do a movie screening with [around] five dollar tickets for all you can eat food and discussion on educational problems for women. So that should be really fun," Ms. Bennett said.
The It's Academic! club is a scholastic club with a varsity team. The club is also sponsored by Ms. Sotomayor, like the Operation Smile Club. It is a part of the VHSL league with approximately 20 members. It received its name from the older TV show entitled "It's Academic!" because the team competes in competitions.
The team competes in a TV show that airs every Saturday morning, along with other competitions, such as Scholastic Bowl. The competitions are held throughout the school year, some being against other high schools in the state, including Thomas Jefferson High School for Science and Technology and James Madison High School. The It's Academic! club practices on Thursdays after school.
"It's just a fun time. Students come in to chill, relax and do a little Quiz Bowl. It's a really fun club," Ms. Sotomayor said.
The school is filled with clubs differing in all ways. Whether students are looking for a club to put on their transcript, a little free time or pure interest, there are plenty of options to choose from.
Leave a Comment