Alternatives to college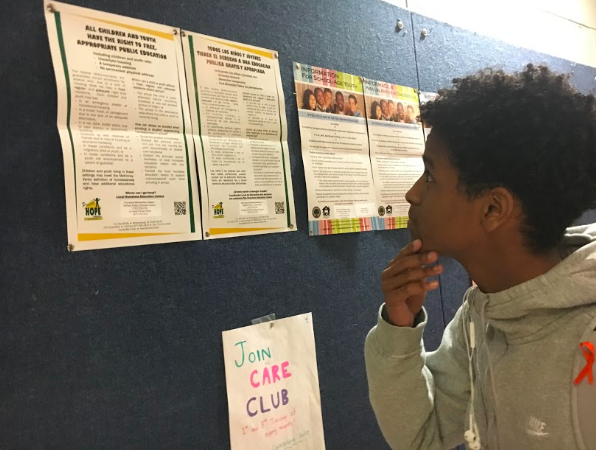 College is a word that high school students hear often, whether it be from their parents, teachers or friends. However, for some students, college is not the right choice, and there are plenty of alternatives after high school to consider. For some, enlisting in the military is a good option. Others might apply for a fellowship or do a service project. Some decide to go to community college to help them decide if four-year college is for them, while others decide to go to vocational school instead of college to receive hands-on training. Even some students who are sure they want to go to college decide to take a gap year first. Still, others choose to enter the workforce right after high school.
Parents and school counselors often express the benefits of college. It prepares students to become professionals and establish a career, and it helps students learn life skills. It offers opportunities to expand horizons by studying abroad and meeting new people. Ideally, it helps a student discover their passion and prepare for joining the workforce.
However, going to college does not determine whether someone is successful or not. Bill Gates, Michael Dell and Mark Zuckerberg are some of the richest people in the world and none of them graduated from college.
A number of students at the school who are planning on graduating are not certain they want to go to college, while others think they may eventually want to college, but for now want to pursue other options.
Senior Shai Zachar plans on joining the military after he graduates from the school. "Not only do they push you to be the best you can possibly be in your job to represent, protect and serve your country, they make you into a better person as a whole," Zachar said. "They instill morals, values and a sense of responsibility you can not find anywhere else."
Zachar says he always found the idea of joining the military appealing. After his mother expressed her interest in him joining the armed forces, he did some research and fell in love with it. He said that he does plan to go to college later on. The military offers a lot of benefits. First off, soldiers get paid for their service. After serving in the military, soldiers are recognized as veterans for the rest of their lives. Also, the military will pay for soldiers' college education.
Other students, such as senior Peter Fleckenstein, find the idea of a gap year after graduation more appealing. During his gap year, Fleckenstein plans on working or participating in an internship to help prepare himself before he goes to college.
"Everything is going quickly for me, and I don't feel ready to go to college yet," Fleckenstein said. "I want to take a gap year as a time to learn more about the field of study that I want to go into."
While some might think of a gap year as an opportunity to hang out or just have fun, Fleckenstein thinks a gap year is a chance to explore opportunities, travel or do an internship. He advises students to think carefully about taking a gap year.
"If you don't think you would use a gap year wisely to benefit from it, then don't take one," Fleckenstein said. "I can set myself up for success by learning about jobs and a career [for] after college before I even go to college."
Another alternative to going straight to a four-year college after graduation is to start off at a community college. Junior Carlos Cordova is thinking about enrolling in Northern Virginia Community College (NOVA) and studying there under the two-year plan which allows students to complete their freshman and sophomore year at NOVA and then transfer to a four-year college. Although he is not fully committed to it, he believes that this would be a great way to prepare for college. "The two-year plan lets me stay close to home and gives me time to work if I need to help pay for future college materials," Cordova said.
While joining the military, taking a gap year and starting off in a community college are only three options, there are plenty things other than college to do after graduation, and all have their pros and cons. All choices have the potential to teach important life lessons and ideas. What is most important is choosing the best option for you. In order to do so, follow Fleckenstein's advice: "Know yourself and know your limits."
Leave a Comment