Black History Month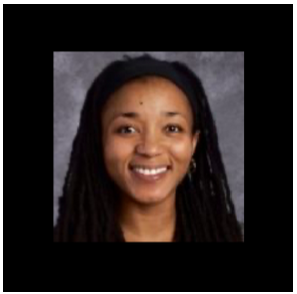 Tubman, George Washington Carver, Dr. Martin Luther King Jr, Rosa Parks, Mae C. Jemison, and Kobe Bryant are just a few of the African Americans that are celebrated during Black History Month. 
During the month of February, the United States, Canada, and recently the United Kingdom take part in Black History Month. It is an annual celebration of achievements by African Americans and a time for recognizing their central role in American  history. 
     African Americans are an ethnic group that consists of Americans with partial or total ancestry from any of the Black racial groups of Africa.
     As of 2019, the United States had a population of 41.99 million people, making them the third largest ethnic minority in the nation. 
     At the school, there are clubs that acknowledge the Black and African community, such as the Black Student Union. They work to empower and help students of African descent within the community. 
     When it comes to the demographics of racial and ethnic diversity, the school has an 8% Black/African American community compared to the White community (44.6%) and Hispanic community (30.9%).
     "In terms of race I'd say we're pretty segregated. You'll notice that as the classes get more advanced you don't see many people of color," senior Kimiko Reed said. Reed also is the president and the founder of Students for Racial Equity. 
"I think for me Black History Month is a time where the U.S celebrates and acknowledges Black history and Black pride, because for the most part all throughout the year we're already seeing our ideas and being proud of ourselves and indulging ourselves," Reed said. "And it's just now it's time for us to showcase that pride to the world more than ever."
        Reed is a senior at Washington-Liberty and, overall, she's enjoyed her four years. "Overall, it has been good in terms of all of the different opportunities and experiences that I had while I was in high school and the different types of people that I got to meet. I'd say I was very lucky in that every single year I had at least one teacher who I absolutely adored and I was able to really be engaged and content in their class. And that, I think, allows me as a person to grow a lot. And so for that I definitely value my experience here," Reed said.
     Reed is biracial, which means that her parents are from different racial backgrounds. 
"My favorite thing about Black culture is the love in life. It's wild to me, every time I think about this, like Black people have been oppressed and dehumanized for so long, like, so long, and not once have we ever thought to like, colonize or brutalize or dehumanize our oppressors," Reed said.
    There are many African American role models that Reed looks up to.
"I think for me in particular, my parents grew up in the south side of Chicago, and they were watching the Oprah show before she blew up, so, when she was just like a Chicago TV station. There's definitely a lot of hometown Chicago Pride with that. I think authors like Bell Hooks and obviously more recent voices like Amanda Gorman. And then also, I feel like comedians because like they're a form of media and art is so easily accessible. I really like Black comedians like Kamau Bell," Reed said.
     Mrs. Leonda Archer is one of the newer teachers at Washington Liberty, she teaches math to 9th,10th, 11th and 12, graders.
     "It's pretty important to me because I didn't learn about it in college," Archer said. "And I feel like it's a very rich history, and I want people to understand that it's not just about slavery and the brutal parts of it, but Black history is also about the inventors, the pioneers working alongside of white Americans and Asian Americans and Latino Americans to build a better country together."
     Ms. Archer recalled that when she was younger she was not taught a lot about African American history, so she didn't have a lot of Black people to look up other than the traditional ones such as Martin Luther King or Malcom X. 
"I was in my teenage [years] and my twenties, so we had Rosa Parks, we had Harriet Tubman, but I wish I had got more involved. I would like to learn more about Maya Angelo and Toni Morrison and other Black people," Ms. Archer said.
     As a new teacher at the school,  she enjoys the students and their work ethic, as well as the conversations and all of the activities that our school has to offer.
     "My experience has been pretty good so far. It's been very busy as it pertains to the high school students transitioning from middle school and high school. I like the high level conversations that I can have with the older students, even though I like the work ethic that the students have in class and their willingness to participate in the activities that I provide," Ms. Archer said. 
     Freshman Liban Mao was born in the United States, but his parents are from Africa. 
"When it comes to Black History month I think about culture and what Black people went through and how that made us into what we are right now," Mao said.
     As a person that enjoys playing basketball, Mao  said that he looks up to African American basketball players such as Lebron James and Kevin Durant.
     The importance of Black History Month to Mao is, "to remind us where we came from culture wise and to remember our roots and ancestors, which gives us a moment to reflect where we are right now. Thanks to them we have the right to be here now and be who we are now." 
     Junior Lara Mohamed was born in Virginia, but her family is from Egypt. She said that a long time ago her ancestors were part of the Kingdom of Kush.
     "To me Black History Month means recognizing the achievements of African Americans, Mohamed said.
     Mohamed said that it is important to celebrate Black History Month because, "it helps more Black Youth learn about their history and teaches them that they are valued. As well as, it recognizes that African Americans were an essential part of this country."
     Mohamed looks up to Michelle Obama, Yara Shahidi, and Angie Thomas.
     When asked about how her class experience at Washington Liberty has been she said, " I really like WL. Overall there are some barriers that come from being a Black student, but overall I like the school."
Leave a Comment