Adiós W-L
Childhood abroad inspires Teo Huson to take a gap year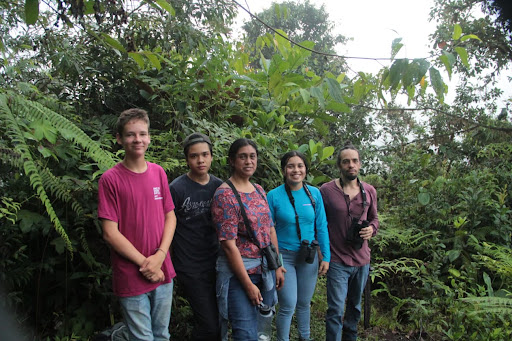 It is common to go blindly into college without a solid plan or purpose. A gap year allows one to determine one's place in the world. The Gap Year Association estimates that on average, around 50,000 students take a gap year annually. Senior Teo Huson is ready to travel the world and discover his passions, then return to attend Brown University a year later. 
"I think I first started thinking about it in sixth grade or seventh grade, of taking a gap year, because both my brothers also took gap years," Huson said. "So it's just like, the only train of thought was, 'Yeah, of course, I'm taking a gap year.'"
Huson grew up living overseas as the son of diplomats. He was born in Guatemala and moved many times during his life to places including Brazil, Poland, Costa Rica, and the United States (US). The family ended up back in the US for high school, where they had lived briefly in years prior.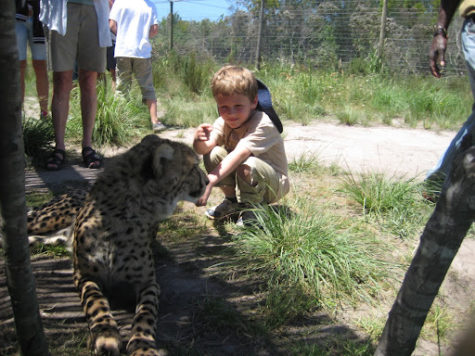 Living abroad for most of his life, Arlington came as a culture shock to Huson. He had worldly experiences with other cultures and lifestyles varying drastically from the 'norm' in Arlington, involving poverty and other ways of the world that make Arlington feel sheltered. He feels fortunate to be living and going to school in a place with many opportunities. 
"My parents acknowledged that Arlington is one of the most, like, educationally strong places in the world," Huson said. "It's definitely a bubble. It's very privileged, everyone here is very acclimatized to their way of life, but I think it's a really good place."
He committed to Brown University in Providence, Rhode Island, applying as an international relations and anthropology double major, but is staying generally undecided. Initially choosing international relations was fueled by Huson's upbringing and how it made him adaptable to change and motivated to help people. 
Brown University's open curriculum attracted Hudson. An open curriculum allows students to choose classes from a wide range of fields without restriction. 
"I've always been interested in exploring lots of different fields of study, like entrepreneurship, biology, economics, international relations, anthropology," Huson said. "No other university allows you to explore all those different fields like Brown does, so that was really enticing."
During his gap year, he wants to travel abroad to places such as South America, and regain his fluency in Spanish that he had while living overseas. He is taking IB Spanish higher level (HL) this year, and enjoys that there are many Spanish speakers around to interact with. 
"Spanish has always been one of my favorite classes, because in IB, you don't interact with a lot of different socio-economic groups or things like that," Huson said. "But I love Spanish because I can interact with people that I went to elementary school with and discuss different topics, and it's really fun."
His main goals are to travel through South America, to Peru, Argentina, Venezuela, Colombia and Ecuador. Another main goal during his travels is During this time, he wants to connect with nature and have adventures, including hiking.
"A dream of mine has always been to hike the PCT (the Pacific Crest Trail) from Mexico to Canada, over six months," Huson said.
The reality of taking a gap year does not fully set in immediately as senior year continues to play out, and Huson does not have any concrete plans or funds for his travels. 
"I've been thinking about it, but I've just been so focused on school," Huson said. "I'm definitely very excited, but it's definitely a little scary to think about because I have to finance it myself and it could be thousands of dollars. Just organizing everything through a computer and living overseas for 12 months alone is definitely a little bit scary."
Huson emphasizes that taking a gap year is beneficial as it allows one to take time and not rush into things, such as college, as societal norms regularly enforce. 
"I personally think that if you're taking a gap year and you already know where you're going [for college], that's a sign of really good motivation because I think it shows maturity in that you're willing to take the risk of not going to school for a year to work on yourself, and to see what you envision your future to be," Huson said. "I think it's a really good thing."
He truly believes that this time will give personal insight and knowledge on what he wants to pursue next in his life, in this case, at Brown University.
"I think that I'll be a lot more focused and I'll know what I want to do," Huson said. "Because right now I know that I can accomplish great things, but I just don't know exactly what those things are going to be. So I think that the gap year is going to remind me of what I want to be, what my purpose is going to be, so I can really focus and grind and make it all come to fruition."
Leave a Comment