Undercover Colors Nail Polish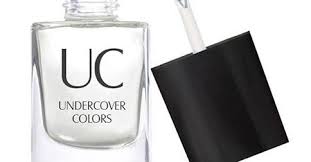 Date rape and rape in general are known to be very sensitive topics for everyone, and there are many contrasting views on the use of date rape prevention methods. Four students, Ankesh Madan, Stephen Grey, Tasso Von Windheim and Tyler Confrey-Maloney from North Carolina State University (NCSU) have invented a nail polish called "Undercover Colors" that is supposed to contribute to the prevention of date rape. While some agree that the nail polish will be useful as well as helpful, others believe that it is just another solution that can be added to the growing list of date rape prevention products.
The nail polish can be worn like any other nail polish, except it changes colors when exposed to different date rape drugs. The nail polish detects the most common drugs used for date rape such as Xanax, GHB and Rohypnol. However, the fact that the method only detects three common drugs has come under the scrutiny of many people. "I don't think the nail polish will be effective," said senior Carla Siangas. "Every year, different drugs are being used for date rape, and if the product only detects three drugs, it will only help a few [small] amount of victims."
The four boys are close to someone who has been a victim of date rape, which is why they chose to create this invention. They all believe that it will be easier for women to get accustomed to using the nail polish because it is already a product that is used commonly in their lives. "Knowing that there is a method out there to tell someone whether their drink has been spiked or not sounds like an improvement from before," said senior Maya Wheeler. "I would much rather have some kind of precaution than nothing at all."
There are various methods that have already been invented before Undercover Colors and are often used as safety measures towards date rape. These methods include coasters that change colors when contacted with a spiked drink, as well as cups and straws that also change color when a drug is detected. These innovations have also been met with criticism as they only detect a limited amount of drug as well.
Many people believe that the various date rape prevention methods that are being made every year are ineffective. They think that rather than using different methods to prevent date rape, everyone should just be taught not to commit such crimes. Additionally, some people think that the use of prevention methods leads to victim blaming. "Men involvement should be addressed," Singas said. "Why teach young girls that rape can be prevented if they act a certain way, instead of teaching young boys that rape is wrong." Still, inventors of Undercover Colors are working to make the nail polish as effective and helpful as possible hence the reason why the product is not available for customers just yet.
Leave a Comment