Passion of the Christ again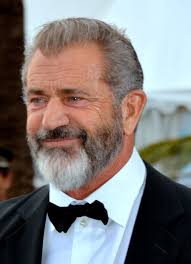 Hang on for a minute...we're trying to find some more stories you might like.
Almost 15 years after the original film, Jim Caviezel and Mel Gibson, the lead actor and the director of The Passion of the Christ have announced plans to start production on a sequel to the controversial film. Caviezel recently discussed the new film in an interview saying, "I won't tell you how he's going to go about it, but I'll tell you this much: The film he's going to do is going to be the biggest film in history. It's that good."
The Passion of the Christ is a 2004 biblical drama written by Gibson and Benedict Fitzgerald and directed by Gibson. It stars Caviezel as Jesus Christ, Maia Morgenstern as the Virgin Mary and Monica Bellucci as Mary Magdalene. It depicts the Passion of Jesus largely according to the Gospels of Matthew, Mark, Luke and John. It also draws on pious accounts, such as the Friday of Sorrows and other devotional writings.
The movie has received criticism of its graphic violence and alleged anti-semitic undertones. The film is so polarizing that it has an A+ from CinemaScore while also holding a rotten rating on Rotten Tomatoes. It also happens to be the highest-grossing rated R movie ever. In 2006 Entertainment Weekly named The Passion of the Christ the most controversial film of all time. "The graphic violence is essential in understanding everything that Jesus had to endure in order to save us," senior Daniela Lopez-Melean said, who is the president of the Fellowship of Christian Athletes club. "Jesus didn't just die — he died to save humanity. Without the graphic violence, the magnitude of his death would not be understood."
Gibson has had some of his own personal controversies revolving around religion and anti-semitism. In 2006, he was arrested for driving under the influence (DUI). According to the arrest report, when the arresting officer would not allow him to drive home, Gibson exploded into an angry tirade. It is best remembered for the words, "F***ing Jews. The Jews are responsible for all the wars in the world. Are you a Jew?"
Gibson soon issued two apologies through his publicist and further apologized for his "despicable" behavior. He said that the comments were "blurted out in a moment of insanity," and asked Jewish leaders to help him "discern the appropriate path for healing." Soon after, he entered an alcohol rehabilitation program. While he was not made to serve any court time, he was blacklisted from Hollywood for many years. He re-emerged just last year, directing Hacksaw Ridge, which was critically successful. "It doesn't excuse his feelings or his character," junior Jared Garfinkel said. "Hollywood should remember that he was blacklisted for a reason."
Capitalizing on the success of his latest film, Gibson is ready to direct the sequel to what is arguably his most famous production. In a recent interview, Caviezel said that they have tentatively scheduled a shooting window. Although, he declined to disclose the proposed dates. Caviezel seemed excited for the project and Gibson's vision. "The Resurrection. Big subject. Oh, my God," Caviezel said. "We're trying to craft this in a way that's cinematically compelling and enlightening, so that it shines new light, if possible."