A new type of dining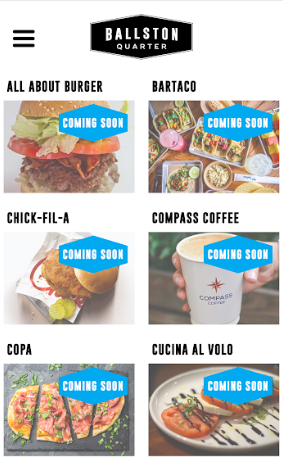 The long-awaited, completely renovated Ballston Quarter Mall is nearing its grand opening after delays. Specifically, the new food hall will open this spring and feature 18 dining options in a 25,000 square feet area. The new food court will be called Quarter Market and will be accompanied with a 5,000 square feet plaza.
One fan-favorite option to be included in the new food court is Ice Cream Jubilee. This will be its first opening in Virginia, and it is expected to attract a heavy crowd.
"I've tried Ice Cream Jubilee in Washington, D.C., and completely fell in love with it," sophomore Jhoan Loaza said. "It incorporates that homemade feeling to it. I'm glad that I will be able to have it more often with its upcoming opening."
Cucina Al Volo is another restaurant making its first appearance in Virginia. The Italian oriented restaurant is famously renowned for its homemade pastas, ragu, and risotto.         
Compass Coffee will also be opening. Already having multiple locations in the District, Compass Coffee is a new spot around Northern Virginia.
        A more nutritious type of restaurant being added is True Food Kitchen. The California-based restaurant incorporates a lot of healthy choices as part of their doctor-reviewed  menu choices. This is their second opening in Virginia, after already having one location in Fairfax county.
Famous for their tarts and milkshakes, Ted's Bulletin will be featured in the new Ballston Quarter Market. Ted's Bulletin already has locations in the District and in Mosaic Fairfax.
"I have always had trouble deciding what to eat whenever I went to Ballston, as I personally didn't like any of the options they had to offer," freshman Simon Tekabe said. "But as I glanced over the new options they have to offer, I have become more satisfied with the options.
Other debutants include an abundance of Asian cusineries. This includes Mi and Yu Noodle Bar, Pinch Dumplings, Rice Crook, Maizal, Mezeh, and Slapfish. There are a few mainstream fast food restaurants included, but a vastly culturally diverse food court with some dessert spots.
"I was amazed when I read that the mall would include 18 restaurants, I don't know any mall with that many restaurants," sophomore Thomas Sharp said. "You bet that will be the first part of the mall I check out!"
Leave a Comment