Cardi B good or Cardi B bad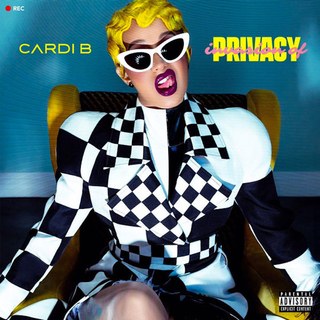 Before Cardi B was the famous and talented female rapper she is today, Belcalis Almanzar was a club dancer from the Bronx who participated in a lot of gang activity, which is where she got her mental toughness and confidence that she uses in her music. Cardi B lived a difficult life with domestic violence, which she also uses as motivation in her daily life. She compares her music to the hectic life she lived before she started singing. d
"She wears what she wants and I wear what I want, she has the personality and character traits to pull of great attire," senior Maggie Buchanan said. "She's also super funny and I've been following her since before she was popular."
Cardi B is now one of the most popular musicians in the world, after coming into the public eye with her first hit single "Bodak Yellow" in 2016. While she has millions of fans around the world, some people don't understand her style because her lyrics tend to not make a lot of sense.
"She doesn't say anything relevant and she always tries to be a role model in all the wrong ways," sophomore Ablaaza Andargachew said. "Her music isn't that great."
What separates Cardi B from other musicians is her no boundaries style of singing with a lot of colorful word choice. The way she spits out whatever she wants in her tough New Yorker accent motivates her listeners on a daily basis. Her style appeals to some people but not so much to others. Unfortunately, the most common first response when asking other students about her music was one word: trash.
"Trash, put that in the newspaper," sophomore Michael Mockler said. "She is trash."
Her first hit single, "Bodak Yellow", is a song inspired by a rapper with similar style, Kodak Black. It soon became the number one song in the country and made her the first solo female rapper to be on top of the Billboard Hot top 100 in 19 years. However, it wasn't nearly as good as some of her songs to come.
"[Bodak Yellow] isn't good at all and the lyrics are bad." Andargachew said. "But then again, pretty much the majority of your Spotify playlists have lyrics about drugs and stuff."
After the release of "Bodak Yellow", Cardi B collaborated with famous bands and artists including Migos, Bruno Mars, G-Eazy and 21 Savage. Her first album Invasion of Privacy, came out this past April and includes songs that were previously hits and more with other famous artists.  Cardi B is more popular when she appears with other famous rappers.
"When I first heard Bodak Yellow I thought it was awful," freshman Ian Smith said. "I find her annoying as a person, her voice annoys me, but her music has gotten better, some of her songs are bad some are pretty good."
Fluent in Spanish, Cardi B also sings with some of the most popular Spanish singers as well such as J Balvin, Bad Bunny, and Ozuna. The difference in Spanish is that Cardi B doesn't rap the same way she does in English, sounding more like a traditional female singer.
"She's an amazing Spanish singer." Buchanan said. "My favorite is "La Modelo" with Ozuna."  

Many people compare Cardi B's style to that of Nicki Minaj, who has been the face of female rappers for the past decade. However, the two have had some social issues while they have both been some of the most popular singers in the country.
"I like them both, they don't like each other and I respect that," Buchanan said. "Nicki is my day one because I've been listening to her since seventh grade and I can't fade on my girl like that.
Cardi B's style has changed modern music because of how she is a woman singing about the same things that men do. While her lyrics can be confusing the way her songs motivate listeners is great. She has a bright future of more hit songs ahead.
"Cardi B is super funny, but I wouldn't say her music is great," sophomore Jeanie Laybourn said. "She makes catchy and unique music that a lot of people bop to, including myself."
Leave a Comment