Pre-season interview with varsity basketball coach Robert Dobson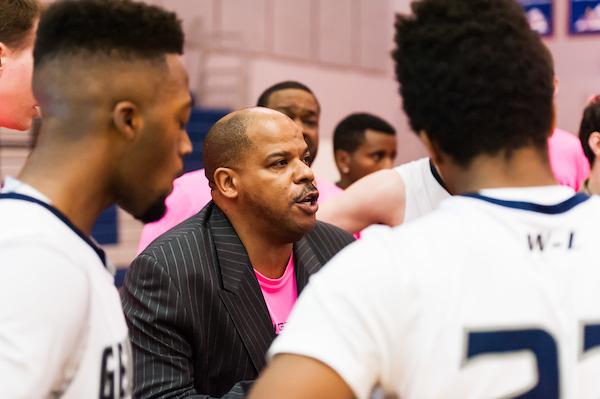 Hang on for a minute...we're trying to find some more stories you might like.
The winter varsity basketball season is in full swing as the roster is set and Coach Robert Dobson is ready to win. "Each year we start off with a goal of winning our conference," Coach Dobson said. "Realistically we have a great chance of achieving this goal."
Over the past two weeks, the team has been practicing every day after school as they get ready for the regular season. "Each practice our goal is to get better,"Coach Dobson said. "We talk to our players each day about getting better each day individually and as a team."
Every new season brings new players stepping up from JV. "I think the difference between varsity and JV is the physicality, speed of the game, the mentality and overall skill level," Coach Dobson said.
With so many new players added to the roster each season, a team could easily change the way it plays. However, that's not the case for the the team this season. "I don't think it will change much," Coach Dobson said. "We will play pretty much the same way, but some of our games will look different only because we have different players. I believe we have a better team this year, because our players that are returning have gotten much better and the addition of Nicky Miller will make us better right away."