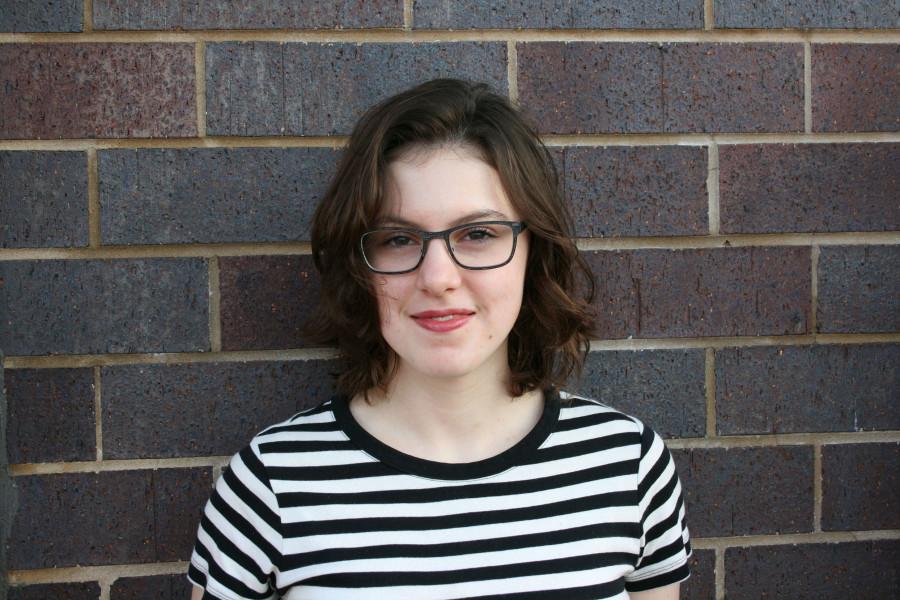 Alice is currently a senior who just wants ten hours of sleep a night. She is in her fourth year on the paper, and acts as the co-editor-in-chief alongside Carolyn and Alice, and as layout editor. After graduation (that's a thing, whoa), she hopes to major in environmental studies and earn a graduate degree in architecture. In the rare moments of free time she has, Alice enjoys reading and writing, and is constantly listening to music; a few of her favorite books are
The Martian
by Andy Weir,
Cloud Atlas
by David Mitchell, and
The Shadow of the Wind
by Carlos Ruiz Záfon. There's really no way to pick out a favorite musician, but Neil Young, Federico Albanese and the White Stripes top the list. In the event of a school holiday (or a snow day), she can likely be found watching
The X-Files
, haunting museums, or baking. Alice hopes you have a swell rest of your day and school year, and may you never have to pull all-nighters.
Alice Bell, Co-Editor-in-Chief, Layout Editor
Apr 27, 2016

Hit snooze, it's healthier: The controversy over AM classes

(Story)

Apr 14, 2016

Thirty-six states and counting

(Story)

Mar 28, 2016

The modern world's love of science fiction

(Story)

Feb 15, 2016

Zika: New scourge?

(Story)

Feb 02, 2016

A starman in the sky once more

(Story)

Jan 08, 2016

Senior Grace Burgess on new music, influences and Kacey Musgraves

(Story)

Jan 08, 2016

A LEED-er in environmentally-conscious building

(Story)

Dec 01, 2015

Junior Noah Hall on listening vs. hearing

(Story)

Nov 09, 2015

Junior Sierra Randolph calls James Vincent McMorrow "Distinctive and Genuine"

(Story)

Oct 30, 2015
Oct 16, 2015

Fall Into new music

(Story)

Oct 02, 2015

A landmark weekend in the D.C. music scene

(Story)

Sep 25, 2015

Inaugural Papal visit to D.C.

(Story)

May 01, 2015

Mercury Discovered in Teotihuacan Could Herald Even Greater Discoveries

(Story)

Apr 27, 2015

Pope Accepts Resignation of American Bishop

(Story)

Apr 21, 2015

Marco Rubio Announces Presidential Bid

(Story)

Apr 14, 2015

Formula 1 Season Preview

(Story)

Jan 12, 2015

A Lesson in Feminism

(Story)

Nov 06, 2013

Quick Halloween Costumes for Those Who Procrastinate

(Story)