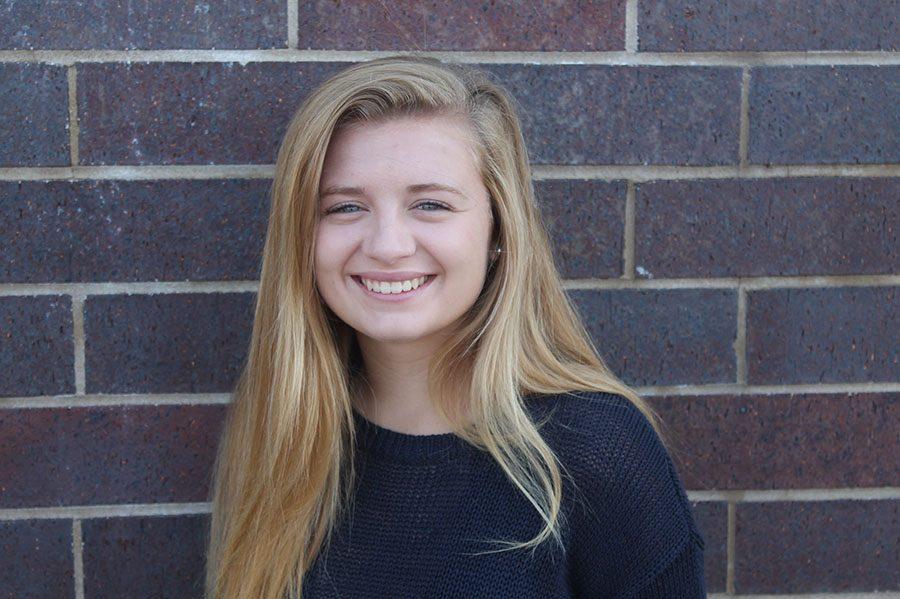 Carolyn Bradley is a senior and a Co-Editor-in-Chief of the Crossed Sabres staff. Shes on the varsity field hockey team and likes being part of the community. She enjoys writing, traveling and running. Her book,
The Summer of Stuff
, was published in the summer of 2014 and can be found on Barnes and Noble or Amazon. You can visit her website
www.carolynbradleybooks.com
for more information about her book. Carolyn is excited to be part of the Crossed Sabres staff again this year!
Carolyn Bradley, Co-Editor-in-Chief
May 10, 2017

The Chainsmokers Album Review

(Story)

Mar 20, 2017

80's dance a thing of the past

(Story)

Mar 01, 2017

Creating ecosystems out of ecocolumns

(Story)

Jan 23, 2017

W-L represents at Reflections ceremony

(Story)

Dec 24, 2016

Broaden your perspective

(Story)

Nov 30, 2016

Task force devoted to healthy relationships

(Story)

Nov 17, 2016

Chalking up the election

(Story)

Nov 07, 2016

Voters gear up for election

(Story)

Sep 21, 2016
Jun 17, 2016
May 26, 2015
May 06, 2015

Supreme Court Takes On Gay Marriage Case

(Story)

Apr 27, 2015

Queen Elizabeth II's Near-Record Breaking Reign

(Story)

Apr 21, 2015
Apr 13, 2015

Rand Paul Announces Candidacy for President

(Story)

Jan 12, 2015

Holiday Bazaar 2014

(Story)

Nov 18, 2013
Nov 06, 2013